Ultra-Fast and robust Cloud Infrastructure Platform
Host your projects, build your network and scale your operations with ease by using Pixelnest's easy to use cloud infrastructure products. From Discord bots to Minecraft servers, host anything and everything all in one place.
2
Globally distributed data centers
Over 300
Customers hosting with Pixelnest
99%
Overall Uptime and SLA
72 hour
Money back Guarantee
Learn how real businesses use Pixelnest
Discover how Pixelnest is powering business growth and boosting performance.
Earthlingbot.net
Earthling is a discord bot with many different purposes. Pixelnest helps Earthling by allowing the developer to scale when the bot grows to ensure smooth performance.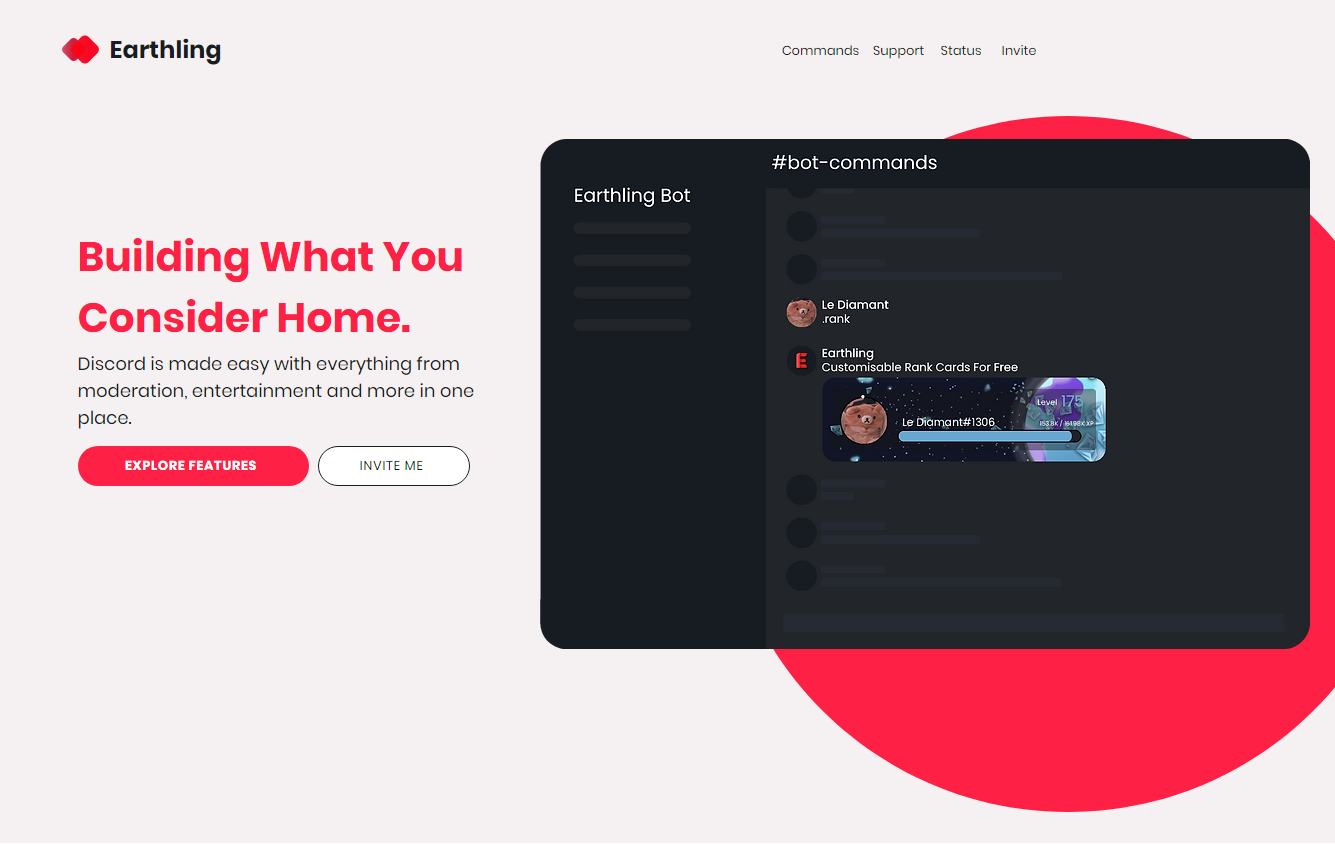 Partnerbot.xyz
Pixelnest is powering partner bot allowing many Discord server owners to automatically and organically grow their server. Pixelnest offers partner bot the ease of upgrade and power.
Build freely in the cloud
Leave the hassle of needing to set up your own hosting environment and leave that to Pixelnest.
With reputable reviews and amazing support, we can make sure your hosting experience is the best it can be!
Benefits that will kickstart your success
Discover how Pixelnest can simplify your life with our comprehensive offerings.
Stop wasting time with server setup
Transform your cloud computing experience with Pixelnest. Say goodbye to tedious setup and management tasks.. Say hello to more time building amazing products.
Easy-to-understand pricing model
We believe in keeping things simple. With transparent and predictable pricing, you can focus on growing your profits instead of worrying about hidden fees. Let us take care of the technical details so you can focus on what matters most - building your business.
Reduce wasted time with fast support
At Pixelnest, we're committed to providing fast and efficient support to all of our customers. With a response time of 10 minutes or less for 90% of inquiries, and over 90% of issues resolved within 6 hours, you can trust us to be there when you need us most
Build customer reputation with reliability
Sleep soundly knowing your service is always online! With our commitment to minimal downtime, you can build strong loyalty with your community
Embrace an always-on cloud computing experience
Pixelnest's suite of services is tailored to speed up your development process and enable quick deployment
Launch instant app and game containers using ultra-fast dedicated servers on the backend. With variable amounts of RAM, CPU power, and storage space you can choose the right plan for you and upgrade at any time.
Have full control over your own Virtual Private Server with Pixelnest cloud compute! Host whatever you need and have root level access to a server of your own. With high performance at Pixelnest, we are your best choice!
We're not just a host
Join our welcoming and inclusive community where you can connect with like-minded individuals, showcase your projects, exchange ideas, and receive assistance from fellow developers
We're here for you.
Use our expert documentation to find exactly what you need help with.
Still need advice? Just let us know. Our friendly support team is ready to help.
Pixelnest

x PointSphere!
We have partnered up with PointSphere to allow our customers to get points for each product they purchase! With every invoice, you can earn 5 Points per £1!
What are you waiting for?
Deploy your project instantly with just a sign-up.
Information
Company ID: 14393856
ICO REF: ZB513494
Address: 124 City Road, London, EC1V 2NX, UK
Email: [email protected]
© 2023 Pixelnest Cloud Services LTD. All rights reserved.